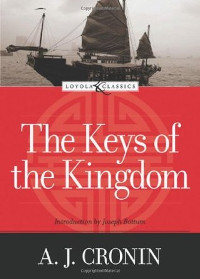 The Keys of the Kingdom, by A.J. Cronin (historical fiction)
"Francis Chisholm is a compassionate and humble priest whose individuality and directness make him unpopular with other clergy. Considered a failure by his superiors, he is sent to China to maintain a mission amid desperate poverty, civil war, plague, and the hostility of his superiors. In the face of this constant danger and hardship, Father Chisholm finds the keys to the kingdom of heaven. Recognized as A. J. Cronin's best novel, The Keys of the Kingdom is an enthralling, fast-moving, colorful tale of a deeply spiritual man called to do good in an imperfect world."
---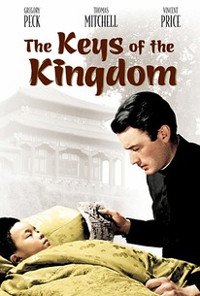 I just finished The Keys of the Kingdom and believe it's a perfect novel to read during the Christmas season. It doesn't contain the aura of glitter and magic of modern Christmas stories, but it is a love story—it dramatizes the love that a Christ-like priest has for his fellow human beings, his church, and God. Father Chisholm experiences many horrific situations, and during much of his life, he believes he's a failure. Through it all, however, he never loses his focus—never forgets the Being he is really serving. Later in his life, he writes, "I have bumped my head so often . . . and so hard, in my strivings after God" (Part 4, Chapter 11).
I absolutely love this book! It engaged me completely, and I came away from it with a more refined vision of what holiness looks like as described in this verse from the Bible:
Behold, we count them happy which endure. Ye have heard of the patience of Job, and have seen the end of the Lord; that the Lord is very pitiful, and of tender mercy.

James 5:11
---
The photo of the creche at the Philadelphia Pennsylvania Temple is credited to Novaun Novels and licensed as follows:

This work by Novaun Novels is licensed under a Creative Commons Attribution-ShareAlike 4.0 International License.
Please note that all other original material on the site is licensed under a Creative Commons Attribution-NonCommercial-NoDerivatives 4.0 International License unless otherwise indicated.